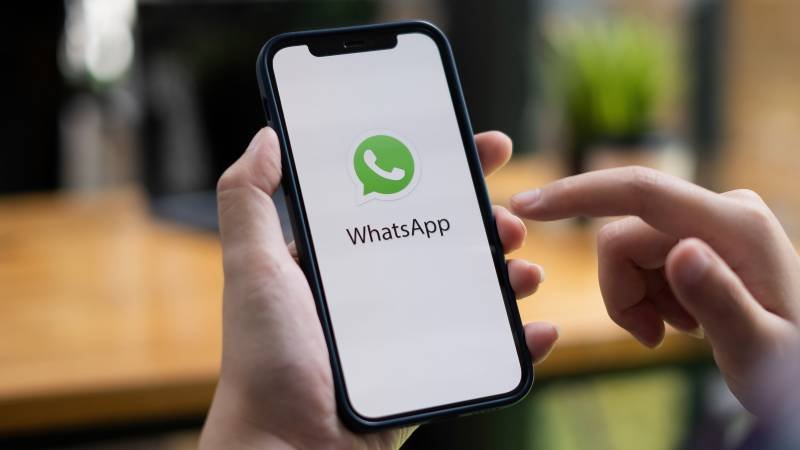 According to reports, WhatsApp is working on a new feature that would let users to create and switch between other WhatsApp accounts within the same app, much like Meta does for Instagram and Facebook.
A variety of features are available on WhatsApp to give consumers a streamlined and convenient chatting experience. The recently added features, such as chat lock and conversation transfer, have improved the app's convenience even more. WhatsApp users are still waiting for the platform to add a few functions, though. The capability to use multiple WhatsApp accounts within a single app is one such feature.
However, WhatsApp will soon grant its users' demand. According to reports, the Meta-owned app is working on a new feature that would let users add and switch between other WhatsApp accounts within the same app, much how Meta already lets users move between profiles on Instagram and Facebook. With the advent of this new feature, the ability to add other accounts to the same WhatsApp app will eventually be possible, as first reported by Wabetainfo.
WhatsApp users can currently only sign in with one account on one device. In order to avoid having to use two devices, users who have two WhatsApp accounts with separate phone numbers must instead use cloned WhatsApp apps. While having two phones, especially for those with multiple SIM capabilities, can be a pain, using cloned WhatsApp versions may provide security problems. Users will surely benefit from the new tool in dealing with these problems.
According to additional reports, the feature is currently accessible to a small number of beta testers and will progressively be made available to more users in the next weeks. Although the earlier 2.23.17.7 upgrade may still allow certain users to use the same feature, WhatsApp beta for Android version 2.23.17.8 has been identified as a suitable update.
Users will be able to add new WhatsApp accounts once the feature is ready by clicking the arrow icon next to the QR code button. Within the same menu, switching to a different account will also be simple. Additionally, until the user logs out, the newly added account will stay on their device.
Users will benefit from the ease of managing multiple accounts as well as the maintenance of the integration of personal chats, professional talks, and other messages within a single app thanks to this functionality. Additionally, each chat will continue to exist independently, complete with its own alerts.
As a result of a recent addition to WhatsApp, users can now transfer all of their data to a new phone without the need for backups. The 'Chat Transfer' function, which is accessible to both Android and iOS users, enables users to seamlessly transfer to a new phone with the same operating system by following a few easy steps, independent of Google Drive or Apple backup. However, the site advises users to make a backup of their chats in order to protect them in case their phone is lost or stolen, or in case of unforeseen emergencies.
Topics
#Facebook
#Mark Zuckerberg
#Meta
#New Feature
#Threads
#WhatsApp