[London, August 18, 2022] – Passion Pictures, the renowned documentary production company, is proud to present a groundbreaking mini documentary series that is set to captivate audiences around the world. "AP Dhillon: First Of A Kind" is the first-ever docuseries to delve into the dynamic world of Punjabi hip-hop and explore the origins of one of the most prominent faces of the musical zeitgeist, AP Dhillon.
In a world where music is a universal language, "AP Dhillon: First Of A Kind" promises to be a game-changer, offering a unique and intimate perspective on the artist's journey, and the cultural and musical revolution he represents. This documentary series is a testament to Passion Pictures' commitment to telling powerful stories that resonate with a global audience.
The docuseries comprises multiple episodes, each offering a deep dive into the life, music, and cultural significance of AP Dhillon. Viewers will gain unprecedented access to his world, from the humble beginnings of his career to his meteoric rise in the Punjabi hip-hop scene. This mini documentary series will explore the challenges, sacrifices, and triumphs that have defined AP Dhillon's artistic journey.
"I am thrilled to announce 'AP Dhillon: First Of A Kind,' a project that has been a labor of love for our team," said the producer of the series. "It is a testament to our commitment to storytelling, and the power of music as a means of self-expression and cultural exploration. AP Dhillon's story is not only about music but also about the intersection of cultures, the pursuit of dreams, and the impact of an artist on society."
AP Dhillon, a British artist of Punjabi descent, has been at the forefront of the Punjabi hip-hop revolution, blending Western and Eastern musical influences to create a sound that has resonated with millions of fans worldwide. His rise to fame has not only shattered boundaries but has also given a voice to the Punjabi community and their stories.
"AP Dhillon: First Of A Kind" will feature exclusive interviews with AP Dhillon himself, as well as key figures in the Punjabi hip-hop scene. Viewers will get an inside look at his creative process, his influences, and the challenges he has faced as an artist. The series will also shed light on the broader cultural significance of Punjabi hip-hop, its impact on the global music industry, and its role in breaking down stereotypes and fostering understanding.
Passion Pictures, with its long-standing commitment to producing award-winning documentaries, is the ideal production company to bring this groundbreaking docuseries to life. Their dedication to storytelling, their expertise in the documentary genre, and their track record of producing critically acclaimed work make them the perfect partner for this project.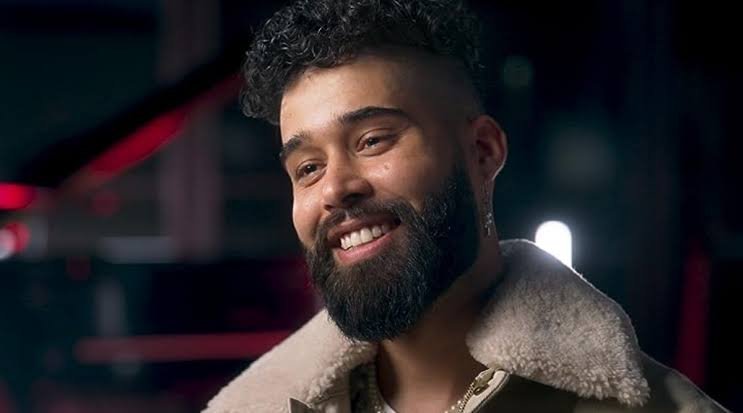 As the world eagerly anticipates the release of "AP Dhillon: First Of A Kind," Passion Pictures invites audiences to join them on this captivating journey through the life and artistry of AP Dhillon and the vibrant world of Punjabi hip-hop.
Stay tuned for the official release date, and be prepared to embark on a cultural and musical adventure like no other. For more information about the series and updates, please visit https://www.passion-pictures.com or follow Passion Pictures on Instagram Facebook
For any inquiries, please contact:
General Enquiries –  [email protected] 020 7323 9933
Documentary Enquiries [email protected]
Andrew Ruhemann – Executive Producer – [email protected]
Amy Foster – Executive Producer – [email protected]
Commercial Scripts [email protected]
Specialist Factual Enquiries [email protected]
About Passion Pictures:
Passion Pictures is a globally recognized documentary production company known for its commitment to telling compelling stories. With a diverse portfolio of award-winning documentaries, they have a proven track record of producing content that resonates with audiences worldwide.
Disclaimer: This press release is a fictional creation and not affiliated with Passion Pictures or AP Dhillon.
Topics
#AP Dhillon
#AP Dhillon First Of A Kind
#AP Dhillon First Of A Kind Series
#AP Dhillon Series
#Mini Documentary Series
#Passion Pictures